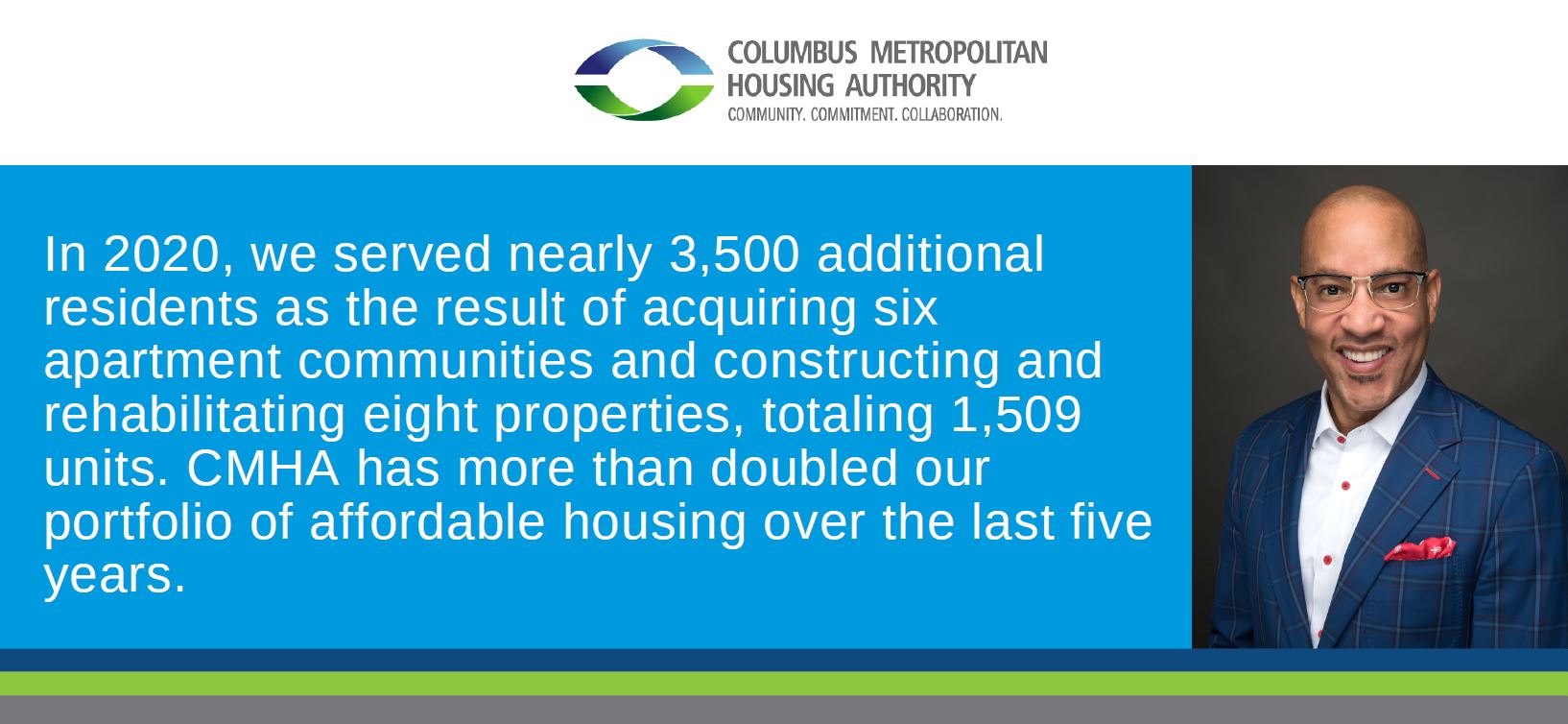 Dear Valued Partner,
The Columbus Metropolitan Housing Authority is proud to report that we have acquired or developed more than $200 million in affordable housing in 2020, setting a record for the most activity in one year in the agency's 86-year history and providing housing stability for thousands of people in central Ohio.
We are grateful to our public and private partners that have made it possible to expand affordable housing opportunities for our community. I'm incredibly proud of our staff for accomplishing this achievement during one of the most difficult years our agency has faced.
More than a year ago, CMHA committed to acquiring, developing, or rehabbing at least 500 units of housing per year for the next five years, a commitment to our mission and to the future. CMHA's aggressive strategy for meeting the community's affordable housing needs calls for acquiring apartments buildings in "neighborhoods of opportunity," with access to Columbus and suburban schools, jobs and transportation.
We have much work ahead next year to make sure our neighbors, who are experiencing pandemic induced hardships, don't fall into homelessness. Again, we want to thank you for partnering with our agency and we look forward to continuing to fulfill our mission through Community, Commitment, and Collaboration.
Straight from the Heart,
Charles D. Hillman